Decided to try out the pillow cube (don't tell ME viral marketing doesn't work) and I have to say I'm impressed. Haven't slept fully on it yet but I'm expecting a good night sleep tonight
itspaulwarren
13 Nov 2020
If you've been sleep deprived since the Election, you're in good company. The bags under my eyes are now designer. I'm a side sleeper and I always have been. Every night, I surround myself with pillows hoping I'll wake up without neck pain. I've never been able to find a pillow that supports my neck, helps me fall asleep, and avoid nightmares about Mitch McConnell....
motivatedbymylan
28 May 2020
‪Road trips be like... S/o @pillowcube! Love it!!
Best pillow you can buy. Anyone with back or neck issues this is your pillow. Goodnight! #imwithcube #pillowcubepro
Not long ago I got a pillow cube for my husband as his birthday gift (perfect gift for side sleeper by the way 😆), however this little cute cubed pillow was too comfortable, and I kept stealing the pillow from him for napping. 😂 Long story short, my husband decided to get me one for Christmas. Check out this cute pillow. ❤️ @pillowcube
michelleybelly18
15 Feb 2021
How many of you guys own a @pillowcube? 🙋🏻‍♀️Trev and I are up to 3 (and counting) we are OBSESSED!! If you are a side sleeper, and have neck/back pain.. this is the pillow for you.. and if you are not a side sleeper..
lifeofthefuneral
17 Feb 2021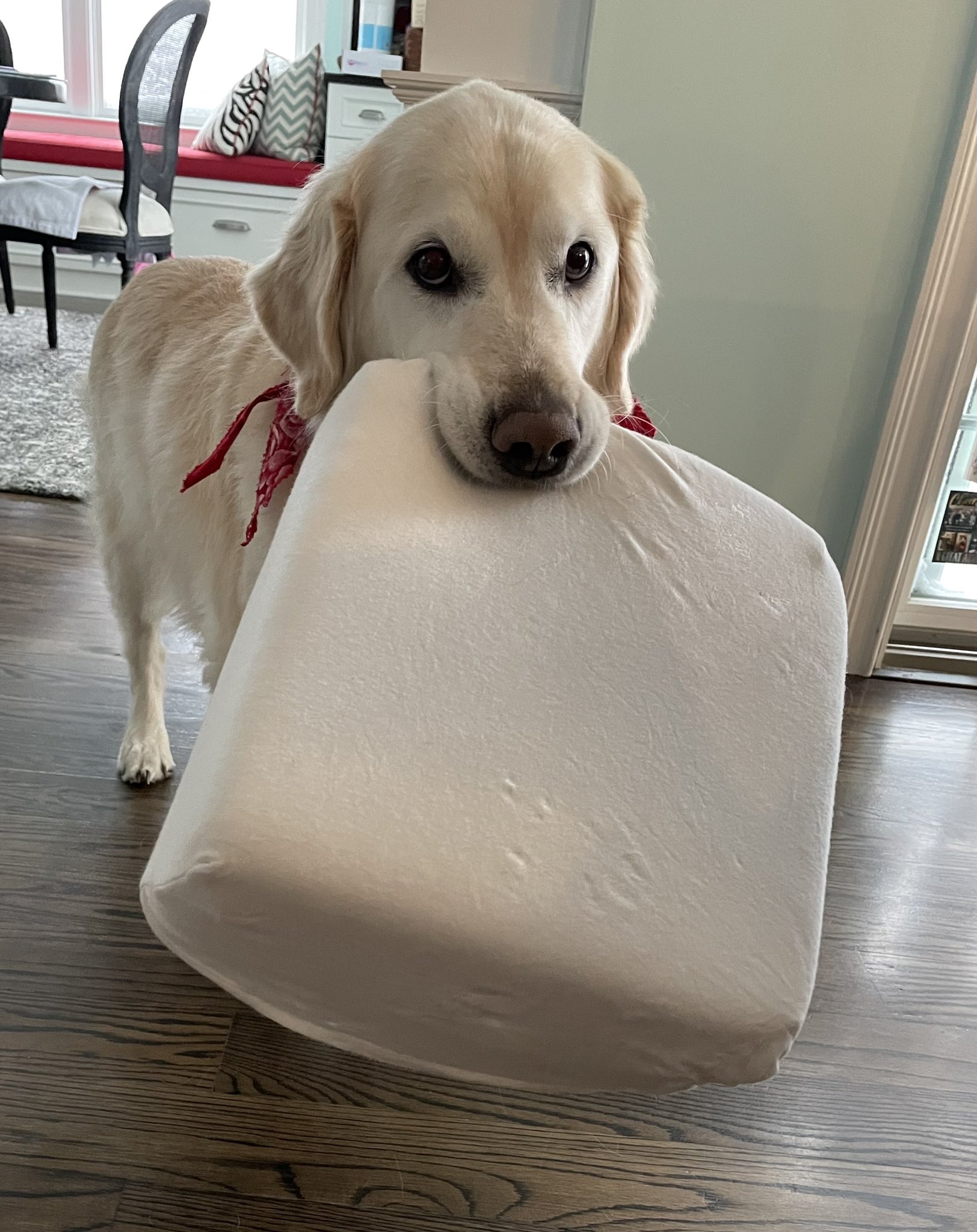 Evidently I'm not the only one who loves my @pillowcube
@emilyhmaresca
19 Jan 2021
I'm not kidding I actually have two different sizes, and I got my father one too. He says it's helping his torn rotator cuff. Thanks! 🙏❤️ 😴